Description
Free Shipping on this and all products ordered with it when the CART reaches $60.00. 
UNICITY BALANCE INFORMATION SHEET
Is your cholesterol level imbalanced? Do you suffer from obesity? Support your health with this natural Balance Cholesterol. Do check out our other Unicity products to support your other health concerns.
Benefits
Balance Cholesterol will:
Decreases hunger and food cravings
Maintain stable blood sugar, cholesterol, and triglyceride levels
Turn your body fat into energy
Offset carbohydrates
Reduce your appetite by raising leptin response in the brain
Positively affect the glycemic index of foods
Lose weight without stimulants
Product Details
Unicity Balance-Cholesterol is a proprietary blend of vitamins, minerals and natural phytosterols which lower cholesterol and maintain a healthy cardiovascular system.
The fiber matrix in Unicity Balance-Cholesterol contains 5 grams of fiber. They act on the cholesterol in the digestive tract by forming a viscous gel which slows down digestion.
Suggested Use and Dosage
Drink a serving of Balance Cholesterol 10 to 15 minutes before eating your 2 largest meals of the day.
Mix a packet of Unicity Balance-Cholesterol with 8 to 10 ounces of water. Drink immediately after shaking or stirring vigorously.
Science
Both the soluble and insoluble fiber forms a gel-like substance within the small intestine. They trap bile acids and stop their absorption by the body. Your body uses its cholesterol stores instead of the trapped bile acids, thus decreasing cholesterol levels.
The fiber ferments in the intestine and creates short-chain fatty acids which reduce cholesterol integration in the body.
Phytosterols in Balance Cholesterol are natural plant compounds that have a similar chemical structure to cholesterol. They fool the proteins into retaining the phytosterols in the bloodstream and disposing of the cholesterol.
Balance Cholesterol slows down the conversion of food into glucose. It, in turn, decreases levels of insulin and allows the body to use the glucose for energy.
Note: There is more than $4 Billion of the product sold world wide.
_____________________________________________________________________
This product is listed in the PDR along with fifteen other Unicity products.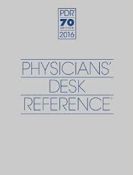 Refer to the PDR page to verify the medical details of the product shown on this page.
Note: The PDR is a desk reference of medicines prescribed by medical personnel. 
;
__________________________________________________________________________
Recommended Usage and Ingredients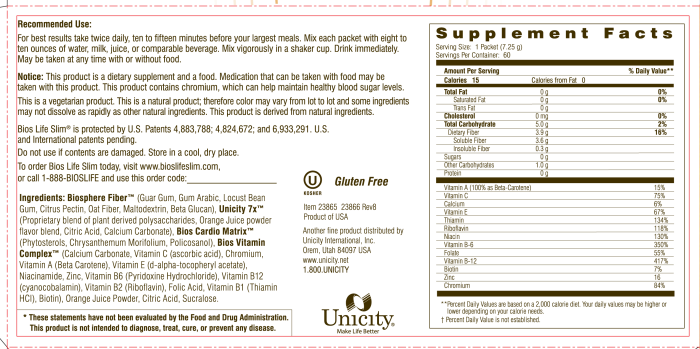 __________________________________________________________________
Unicity directs its attention to both physical health and personal development with proven products and structured business opportunity to "make life better" for thousands of people worldwide.