Description
Free Shipping on this and all products ordered with it.
 UNICITY MATCHA INFORMATION SHEET
Always feeling stressed? Do you have the problem focusing at work or study? Try out our tested Matcha Focus supplement to energize your mind and body. It is made from natural green tea. Also, check our other Unicity products to support your other health concerns.
Benefits 
Chi-Oka green tea blend is a natural source of energy
It will create relaxation and stress reduction
It can speed up the body's metabolism
It will improve your concentration
It has a refreshing flavor of green apple
Product Details
Unicity Matcha-Focus is a blend of natural ingredients that boosts your concentration and energy, reduces stress levels, and increase metabolism.
The main ingredient, Chi-Oka green tea is a shade-grown green tea and is harvested by hand. Each serving provides a large number of antioxidants.
The Chi-Oka tea has 137 times more antioxidants, called catechins, than other teas provided on the market.
A large amount of l-theanine and caffeine in Matcha improves your mental functioning and boosts energy over a long period.
Suggested Use and Dosage
Mix 1 packet with up to 10 ounces of water or other desired drinkable fluids. Stir vigorously, serve with ice if desired, and drink.
Follow the recommended dosage in the label.
Science
Each serving of Chi-Oka Matcha provides a large number of polyphenols and amino acids as the plant grows slow when shaded.
The tea is not steeped. You get to consume the tea leaves so that the body absorbs the nutrients such as the dietary fiber, chlorophyll, protein.
The catechins in Matcha have strong antioxidant properties. It increases metabolism and develops energy while reducing the fatigue of muscle.
The amino acids in Matcha include caffeine and theophylline. They are naturally occurring and refresh you and reduce the fatigue in the body. Also, theophylline helps generate a state of focus and mental clarity.
L-theanine, an amino acid in Matcha, calms the brain without inducing drowsiness. It also allows you to concentrate more.
This product is listed in the 2016 PDR (Physician's Desk Reference).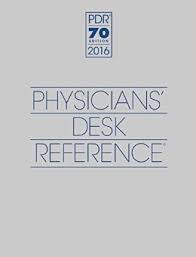 ___________________________________________________________________________
               Make life better with Unicity's proven products
Matcha: Get Results Now
Enjoy the following video testimonial about the Matcha Product
MATCHA FOCUS INGREDIENTS
MATCHA FOCUS RECOMMENDED USE